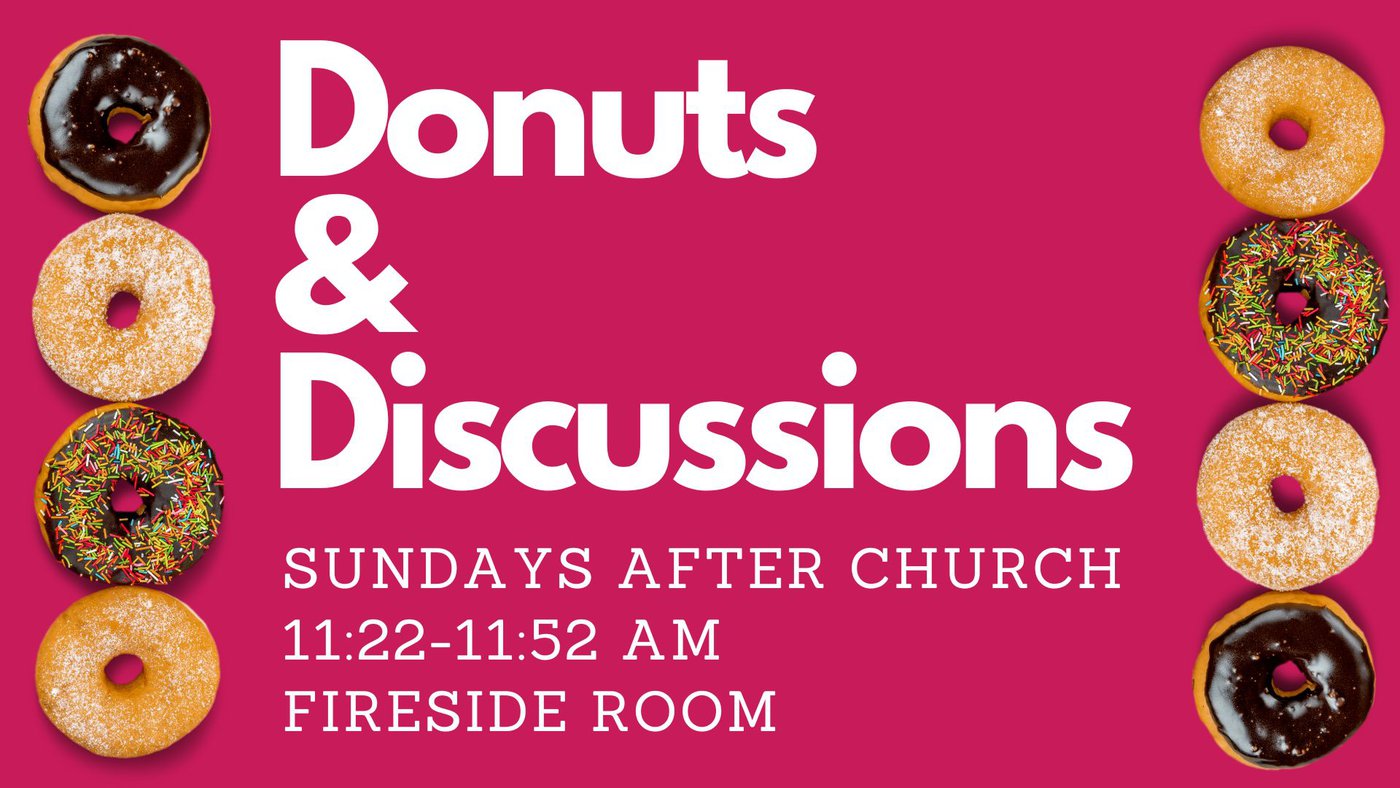 Want to dig a little deeper into the message of the sermon?
Now you have a chance to do just that!
Pastor Genesis will have a few questions for us to consider and discuss as we share some refreshments after the worship service. Head to the Fireside Room at around 11:22am and we'll spend around 30 minutes or so sharing
the impact of God's Word for our lives. It'll be a great way to start the week!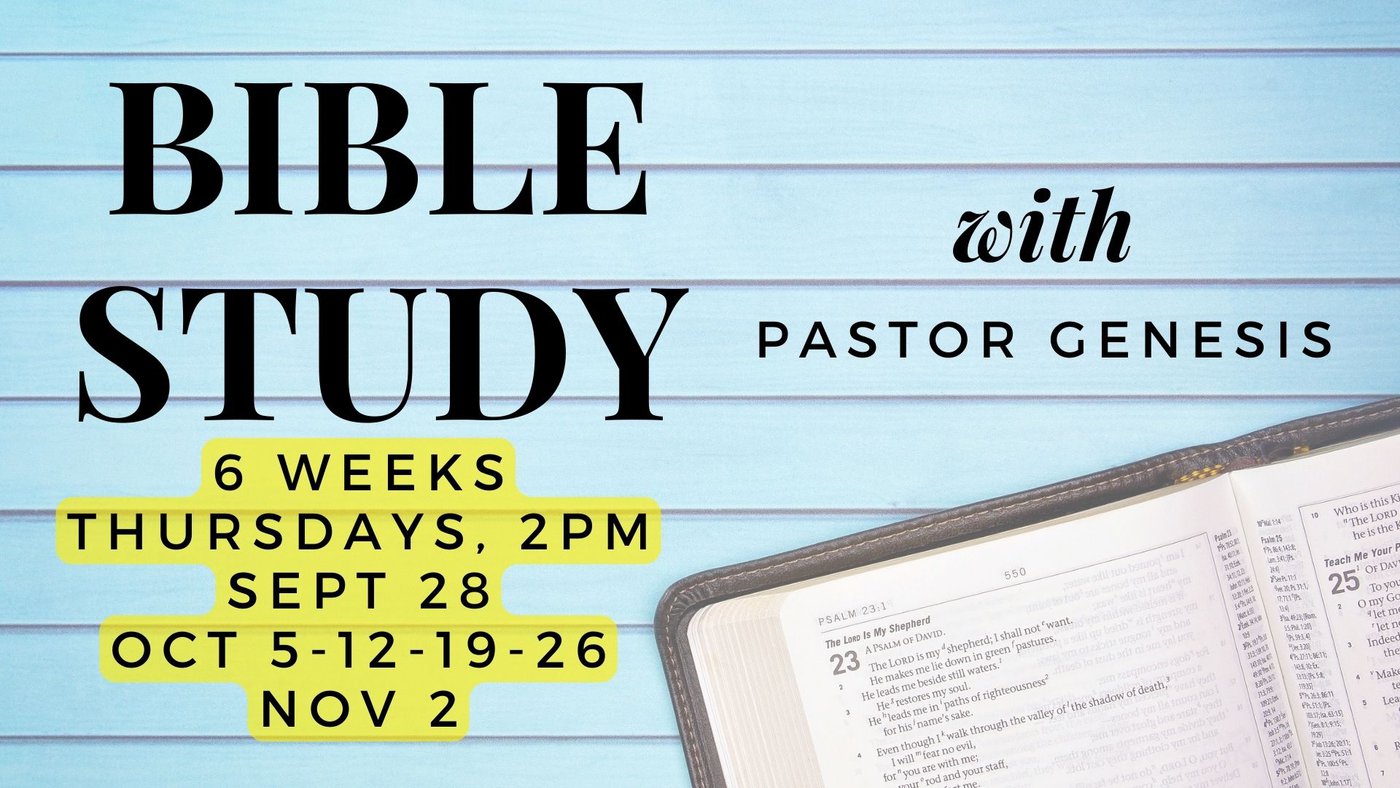 Join Pastor Genesis Auste as he hosts a 6-week Bible Study in the church library.
Come in person or join on Zoom!
WHEN:
Thursdays @ 2 pm
Begins Sept. 28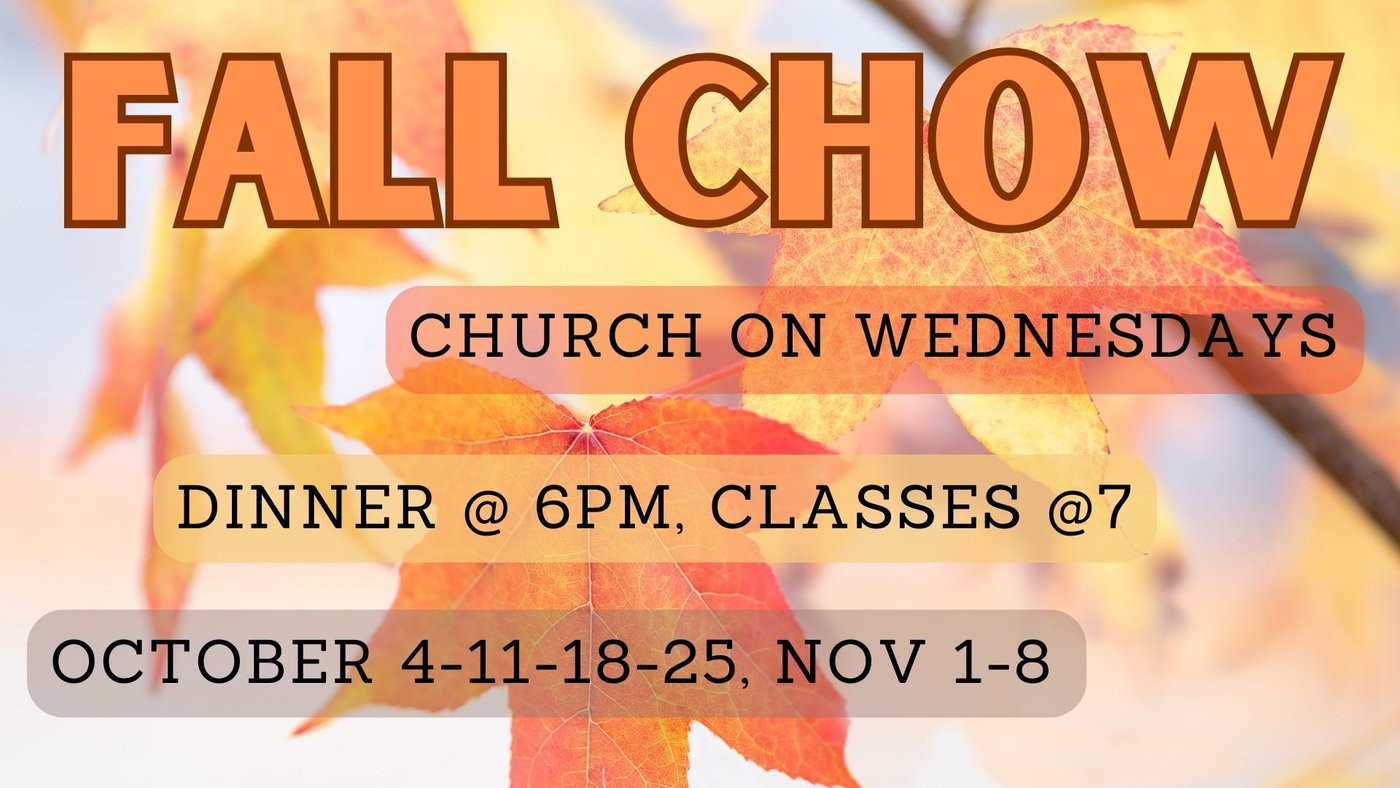 Mark your calendars!
Fall ChOW (Church on Wednesdays) is coming soon!
We'll meet in the gym at 6 pm for dinner, then at 7pm our video and discussions will begin.
We'll meet the four Wednesdays of October and the first two Wednesdays of November.
It's a perfect time to meet and get to know one another over a delicious meal and great company.
Cost: $7.50/person, up to $20/family.
SIGN UP NOW!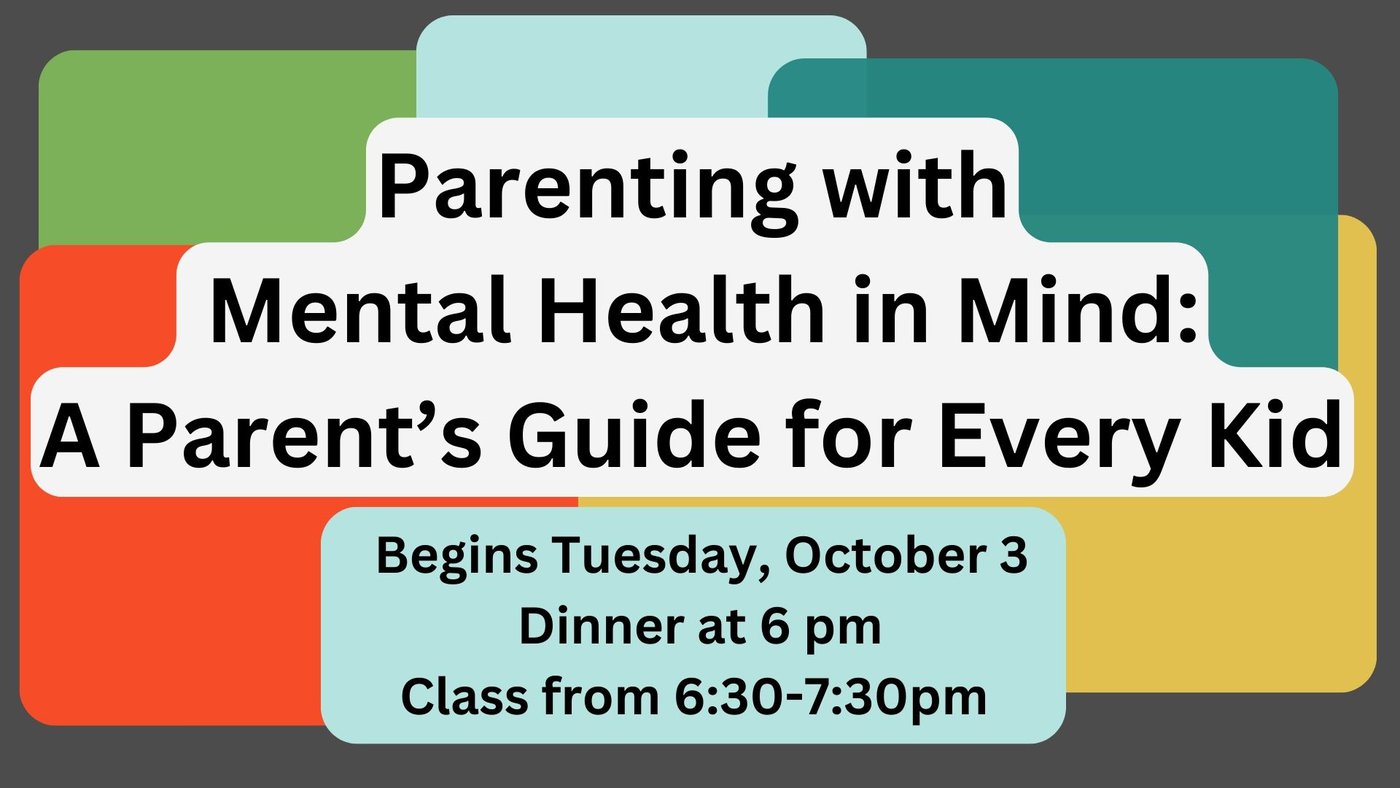 Parents and caregivers of children and youth are invited to join us for a 5-week class to learn about and discuss mental health as it relates to raising our children. We'll meet on Tuesday evening during Youth Group time in the Fireside Room. If you'd like to join us for dinner, meet at 6pm, then the class will go from 6:30-7:30pm. (We'll be off the weeks of October 22 and October 31.)