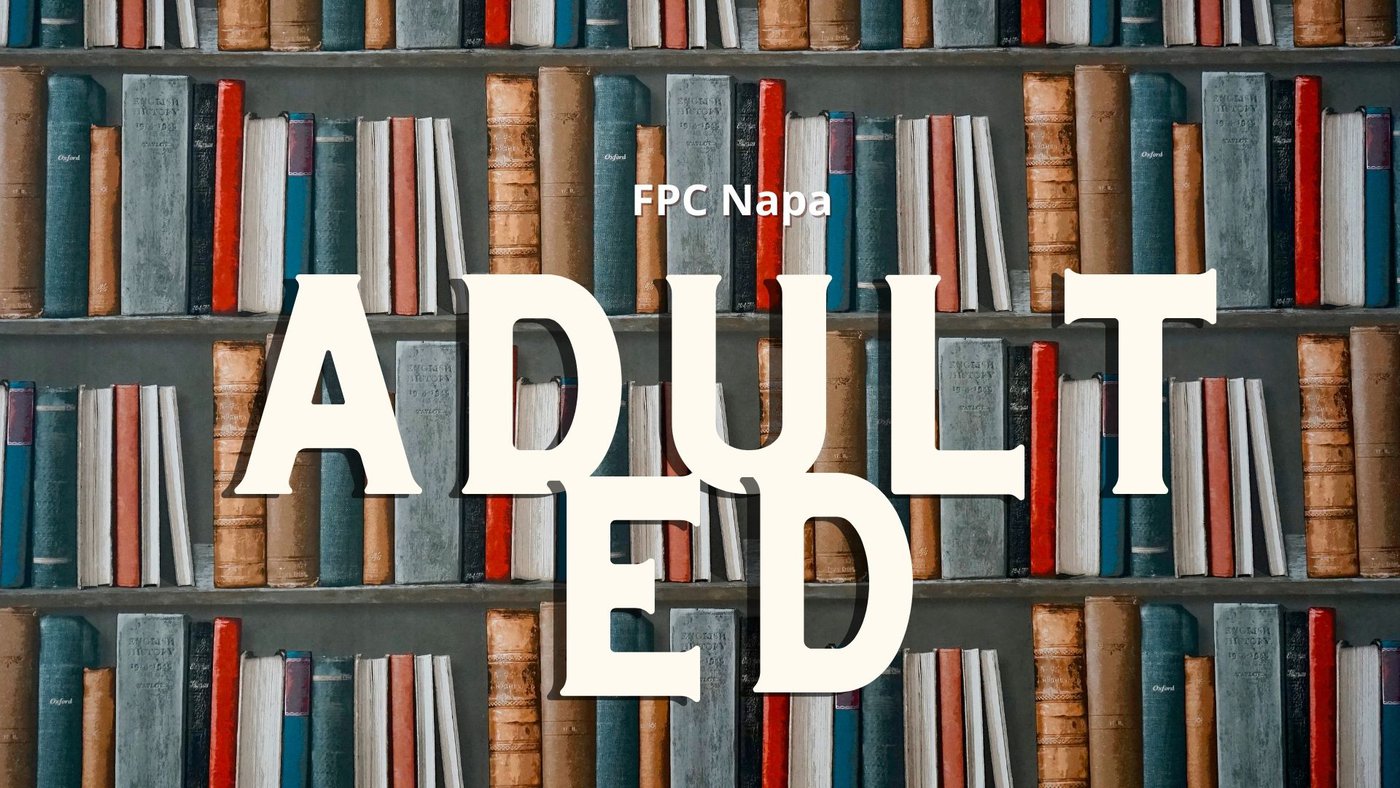 ADULT ED: 6-Week Spring/Summer Class
Won't you join us?
Adult Ed @ FPC will be offering 2, 6-week classes this Spring/Summer starting May 20 and 22, 2022.
Class options are described below. Bring a friend to join you!
"Tell Your Story"
Led by Arlene Hoffman and Ned Roscoe
When: Sundays: 11:30-12:30; begins May 22
Where: FPC Fireside Room *June 26, in the FPC Library*
Join this interactive group. No book needed. Using open-ended questions, the leaders will foster non-judgmental and often spirited discussions that lead to discovering one another's mission for Christ and the church. A past group member commented, "I like that I got to talk!"
"How to Study the Bible – The Key to Knowing God and His Will for Our Lives"
Led by Julie Worthington
When: Fridays 10:30-11:30AM, begins May 20
Where: FPC Library
Whether you're a new believer or a decades long church goer, if you don't have a regular practice of reading the Bible, this is the class for you! Studying the Bible awakens and strengthens our faith, helps us gain discernment of the truth in this very complex world, and helps us become more Christlike.
Needed: Bring your bible and pen/paper. The curriculum is from Jim Putman's "Real Life Resources."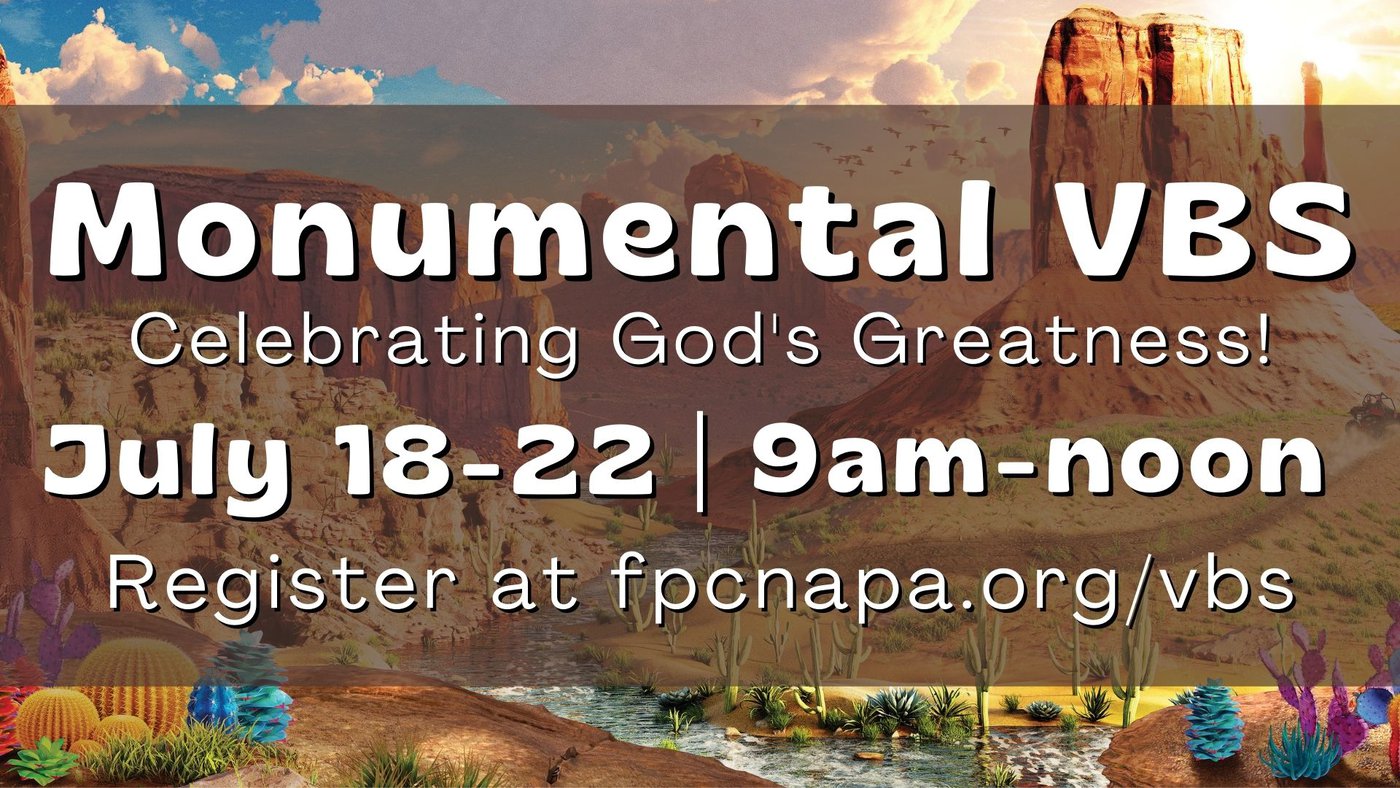 We can't wait to welcome kids to a "Monumental" week of discovering and celebrating God's greatness!
To find out more about the week and to register your child, or yourself as a volunteer, go to the VBS page, or click the buttons below.