FPN Youth
We hear it often, and it's true: young people are the future of the Church.
We believe that young people are meant to love Jesus and live for Him, so our goal is to raise them up for the good works that God has prepared for them.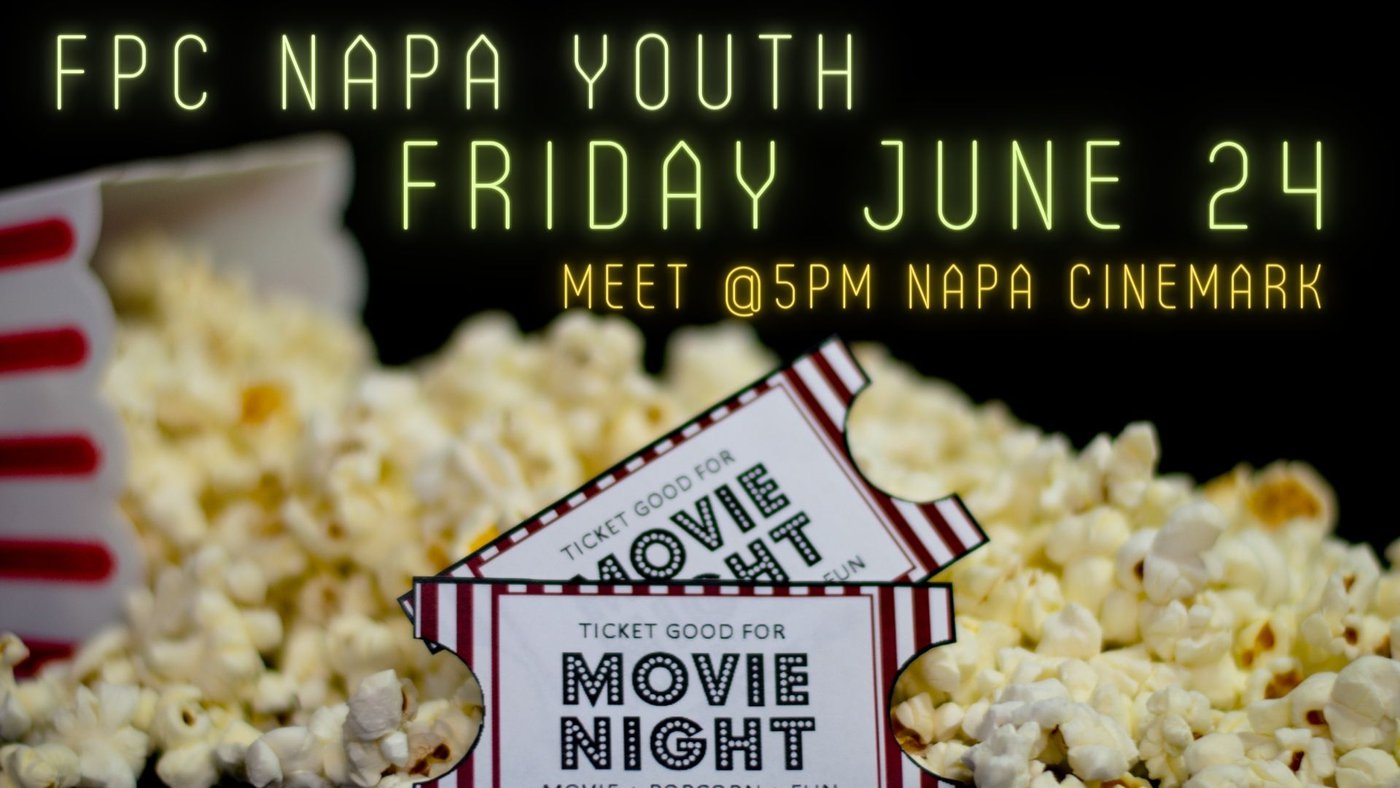 SUMMER IS HERE!
MS and HS students (and friends) are invited to join us on Friday, June 24 at the Century Napa Cinemark Theater for a movie night to see Disney Pixar's Lightyear. Our treat! Each youth will receive a $10 gift card for snacks at the concession stand.
Where:
Meet at Cinemark Napa (front entrance), Dave Crawford and Eve Howard, our Youth Group volunteer leaders, will be there to greet you!
Time:
Meet at 5p.m..
Movie begins at 5:35p.m.. We'll hang out a bit after the movie to get to know each other, and finish up around 8:15p.m.
Contact Dave Crawford to sign up (or just come)! Text (707)246.8955, or email ccc-drc@comcast.net. Please leave your contact info--parent name, email, phone# and student's name.
FPN Youth (MS and HS)
We are currently looking for volunteers to partner with us to serve in Youth Ministry. If you have a heart for this ministry and our awesome students, please contact Pastor Joanne Martindale at pastorjoanne@fpcnapa.org, or use the Contact Us form below. Thank You!